The Montana Portion of NREPA
Great Plains
Most of the private land in Montana is found on the Great Plains, but there are some patches of public lands, mostly managed by the BLM and FWS.
So far, only two small prairie wildernesses exist in Montana: 11,000 plus acre Medicine Lake Wilderness in extreme Northeast Montana, and 20,000-acre U Bend Wilderness along the shore of Fort Peck Reservoir.
There are, however, many other areas that could be added to the prairie wildlands protection list.
Bitter Creek
Nearly on the Canadian border northwest of Glasgow, the 60,000-acre Bitter Creek Proposed Wilderness is one of the largest grassland roadless areas in the state. Past glaciations has left gently rolling terrain that invites long walks across an endless horizon. With a name like Bitter Creek, it's not difficult to imagine why this part of the plains was never settled.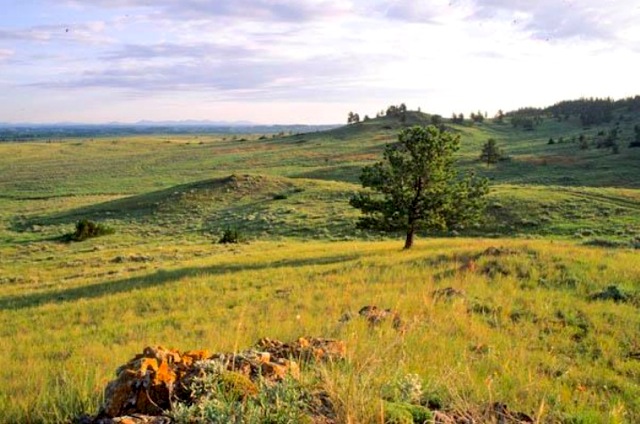 Terry Badlands
Another prairie BLM wildlands is the 50,000-acre Terry Badlands. The proposed wilderness borders the lower Yellowstone River near Terry, Montana. Water and wind have sculpted the soft sandstones in numerous buttes, pinnacles and spires. One of the eastern most stands of limber pine is found growing on the rims.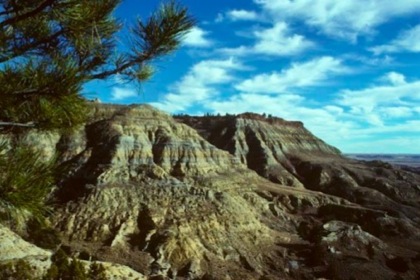 Missouri Breaks
The largest prairie wildlands complex is found along the Missouri River in the Missouri Breaks National Monument and Charles M. Russell National Wildlife Refuge. The roadless areas are too numerous to name here, but as much as 400,000 acres may qualify as wilderness. All of this country consists of steep escapements and coulees bordering the Missouri River.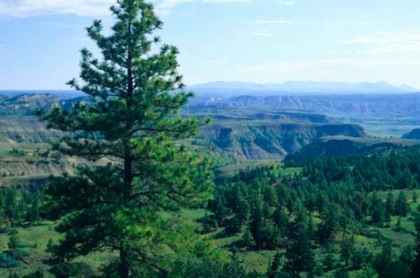 ---